Last Thursday, David Letterman, the most tenured host currently on late night television, announced that he would be retiring as host of the The Late Show. Letterman, who turns 67 on Saturday, informed viewers of his show that he intends to step down when his contract ends in 2015, the exact date of which is unknown. Letterman, known by many for his memorable segments like "Stupid Human Tricks" and his nightly Top-10 list as well as his candor and willingness to open up to his audience, has more than 33 years of hosting experience, stemming from an 11 year stint as host of NBC's Late Night before moving to CBS and settling into his throne as host CBS' The Late Show-some 22 years ago.
With his 33 years of late night hosting experience, Letterman is the longest serving late-night host in television history, surpassing former Tonight Show host Johnny Carson who retired with 30 years under his belt. Since taking over as Late Show host in 1992, David Letterman has cemented himself a place in television history and leaves behind a legacy that only compares to that of late-Johnny Carson. Though, Letterman will step down in 2015, his tenure as Late Show host at the Ed Sullivan Theater in New York City will not soon be forgotten.
While late-night television viewers begin to mourn the loss of Letterman and his version of the show, CBS executives have reportedly already begun their search for the next host The Late Show. Articles have surfaced all over the internet floating potential successors for the Indianapolis native, that range from quite practical to practically quite nonsensical.  But, it's the nonsense and the endless speculation that have and will make the search for the next host, so enthralling.
What follows is a list of some of the names that have leaked as potential Letterman successors-along with an explanation as to why they might or might not be a good fit for the position. Far too many names have been linked to the position to touch on them all, I instead will only touch on the ones that I feel would legitimately be interested in taking over the duties of host. That means no Jerry Seinfeld (he doesn't like people enough), no Tina Fey (she's too famous), and definitely no Jay Leno (too many corvettes).
Chelsea Handler
Of all the potential Letterman successors, the best-selling author and girl who behaved badly-Chelsea Handler seems like the worst fit to take over the hosting duties of The Late Show. Handler's "bread and butter" is a mixture of bizarre sexual one-liners and frequent vulgarity, both of which are appealing to certain demographics. However, I don't believe the viewers of The Late Show fall into that category. While there is a place for innuendo and risque in the late night television landscape, I feel that Handler's brand is a little too "in your face" for former Letterman devotees. Handler just seems too risky.
Craig Ferguson
The name Craig Ferguson has been picking up considerable steam of late as Letterman's future successor. While I believe that Ferguson, who currently serves as host of the The Late Show follow up The Late Late Show, does seem like a logical fit to replace Letterman, I'm not entirely sure that he is. I don't know that the network would feel comfortable handing the reigns over to someone who's not an American. I'm not declaring CBS execs or late night television viewers xenophobic (as Ferguson's current ratings prove), but Craig Ferguson seems like a sizable risk to take, especially when you consider that Letterman's Late Show serves to a much older (and perhaps less open) audience. Then again, promoting Ferguson and keeping it in the CBS family would be much easier than scanning the entertainment landscape for a new host.
Ellen DeGeneres
She's an incredibly apt Oscars host and appeals very much to women in the 18-49 demographic, but I'm not sure DeGeneres's goofy dancing and "best-friend mentality" would translate well from the 5 pm talk show circuit to the 11 pm late night crowd. However, she does boast an impressive resume and possesses a certain likability that the other successors on the list do not. With both her and Handler, there is the issue of gender. Now let's be clear that I'm not saying that a woman hosting The Late Show would be impossible, or a disaster, but late night television has always largely been dominated by males. Sometimes people are slow to change, but perhaps DeGeneres could break the mold.
Stephen Colbert
The main issue with Stephen Colbert is that his show, really his entire shtick, is a facade. On The Colbert Report, Stephen Colbert is playing a fictionalized version of himself, kind of like Larry David on Curb Your Enthusiasm. Many different reports have surfaced stating that Colbert is the most likely candidate to take over in 2015, but I just don't see his political perspective and satirical tendencies being a hit with viewers. His fans, while incredibly loyal (almost to a fault), would stand by him were he to take over hosting duties, but I doubt that they like the watered down version of himself that he would have to assume. Where he stands now, Colbert seems too controversial to take over the empire.
Neil Patrick Harris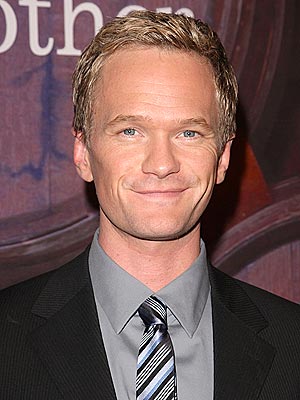 NPH is, without a doubt, the most interesting name being linked to the hosting position. Much like the other candidates, he boasts an impressive resume, that includes: multiple times hosting The Emmy's, 20 plus years of film and stage work, and a 10 year stint as one of the most popular characters, Barney Stintson, on one of the most popular CBS shows in recent memory, How I Met Your Mother. What Patrick Harris lacks in terms of talk show hosting experience, he more than makes up for with his vast and diverse experiences across other mediums. The only fear, and I sincerely hope that it doesn't factor in, would be his sexuality. One would hope that in 2014, a gay man hosting The Late Show wouldn't cause a commotion or be a concern because it certainly shouldn't.
Jon Stewart
The Daily Show has maintained relevancy for nearly 20 years now and that is largely due to the mass appeal of its host, Jon Stewart.  In a 2009 Time Magazine online poll, Stewart was voted America's most trusted newscaster, with nearly 45% of the vote. Stewart is held in high regard by a wide of range of ages, with the median audience of The Daily Show sitting at 35 years old. I think Stewart could bridge the gap between young and old, and give late-night television (in particular The Late Show) a bit of a face lift. The main knock on Stewart would be his political agenda, which would have to be suppressed to a certain degree, but, unlike Colbert, I believe he could successfully do so. Stewart, who has hosted the Grammy's/Academy Awards twice, brings years of experience and a very loyal fan base as well.
Conan O'Brien
It is Conan O'Brien, the former maligned Tonight Show host who now slums it, hosting the somewhat-irrelevant late night show Conan on TBS, that I consider to be most qualified of all the candidates. It is he who has the most late night hosting experience (21 years), it is he who is the smartest (Harvard graduate class of 85′), the most talented (former SNL-Simpsons writer-Emmy Host), and it is he who was handed the keys to the late night kingdom (named Jay Leno's Tonight Show successor in 2010) only to have it taken away after the ratings failed to maintain the expectations set forth. Conan's Tonight Show tenure ended far too soon and the show was never given a chance to grow into itself. Blame Conan, blame Leno, blame NBC, you can really blame whoever you want, but the Conan regime ended far too soon. O'Brien is a fantastic comedic persona who deserves better than the 11 pm TBS time-slot that he currently holds. I know his comedy isn't for everyone, but in terms of talent-pound for pound, I would take Conan O'Brien over any of the other potential successors.
-Adam Dietz, April 9th, 12:22 pm